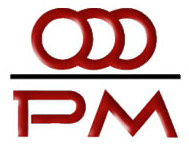 »
Rubber solid tyres
»
Special production
»
Highload wheels
»
Special Highload wheels
»
Trans Pallet wheels
»
Catalogues
» Rubber solid tyres
Download catalogue on pdf format

Types of tread
Rubber solid tyres are wheels of limited dimension but with a good load capacity; they are the best solution for smooth, compact floor surface.

Our compounds are studied to make the wheels long lasting, smooth rolling, and, on forklift trucks, to offer great stability even when the load is at the maximum height.

Choosing from the different types of tread and of compound available you are always sure to find the right product for your needs.

Rubber solid tyres can normally be used in a range of temperatures from -20°C to +50°C, and even up to +80°C with reduced loads and for short periods.