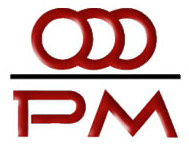 »
Rubber solid tyres
»
Special production
»
Highload wheels
»
Special Highload wheels
»
Trans Pallet wheels
»
Catalogues
» Highload wheels
Download catalogue on pdf format

The highload wheels are economic and very efficient when a high load capacity but small size are required.
They are particularly suitable for trailers and flatcars used for good and container movement in ports, airports, steel plants and heavy industries in general.
Working temperatures can be from -20°C to +50°C, and even up to +80°C with reduced loads and for short periods.
The highload wheels can be used both as driving wheels and as idler wheels.
The driving wheels have a lower load capacity than the idler wheels and, depending on the torque transmitted, the load capacity can greatly decrease.
It is should also be considered, in load capacity rate that, in the case of vehicles without suspension or non-articulated vehicles, the load is normally supported at only three points.
The normal highload wheels are constructed with a hub composed of a mechanical tube, two moduled sheet metal flanges and an external ring in calendered metal or tubing; assembly is by MIG ( metal inert-gas ) electro-welding.
The hub is normally made with the bearing seats positioned inside.
Externally the rubber is vulcanised.